Hello there,
Sorry mates, we know it's been awhile but we were off busy trying to capture the swan that had escaped again from Mrs. Thatchers garden. Took us longer than we thought it would, not our proudest moment to say the least but none the less it was mission accomplished.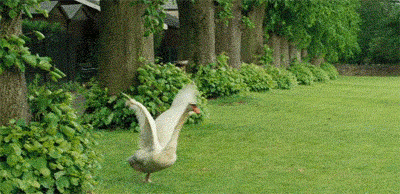 But you didn't come here to listen to our swan songs, you want to hear more about hockey in Fresno and what the heck is going on with the Monsters.
First off, it's a rebuild season. I'm just gonna get that out of the way. If you don't like it then jog on. Every sports team in history goes through era's of rebuilds.... Remember when the Cubs hadn't won a world series in 108 YEARS?!?!?!?! Rebuild years in sports teams is just one of the natures of the beast but we feel confident in the decisions and moves that we've been making with our coaching staff, players, and front office. We're playing the long game, not the short game, and we're definitely not in the endgame (RIP Iron Man).
Coaching
Back in early June we announced that the Monsters hired a new Head Coach - Trevor Karasiewicz. Coach Karasiewicz (good luck trying to pronounce that name) used to coach in the FHL and even won a championship in 2014 with the Dayton Demonz. Before coaching, Trevor played a majority of his career in the SPHL racking up a total of 395 points!
Fun fact: Coach Karasiewicz used to be teammates with our Stren