Hello there,
Sorry mates, we know it's been awhile but we were off busy trying to capture the swan that had escaped again from Mrs. Thatchers garden. Took us longer than we thought it would, not our proudest moment to say the least but none the less it was mission accomplished.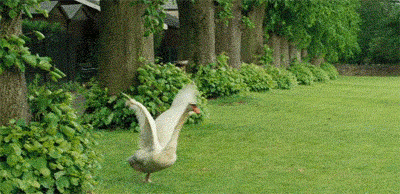 But you didn't come here to listen to our swan songs, you want to hear more about hockey in Fresno and what the heck is going on with the Monsters.
First off, it's a rebuild season. I'm just gonna get that out of the way. If you don't like it then jog on. Every sports team in history goes through era's of rebuilds.... Remember when the Cubs hadn't won a world series in 108 YEARS?!?!?!?! Rebuild years in sports teams is just one of the natures of the beast but we feel confident in the decisions and moves that we've been making with our coaching staff, players, and front office. We're playing the long game, not the short game, and we're definitely not in the endgame (RIP Iron Man).
Coaching
Back in early June we announced that the Monsters hired a new Head Coach - Trevor Karasiewicz. Coach Karasiewicz (good luck trying to pronounce that name) used to coach in the FHL and even won a championship in 2014 with the Dayton Demonz. Before coaching, Trevor played a majority of his career in the SPHL racking up a total of 395 points!
Fun fact: Coach Karasiewicz used to be teammates with our Strength & Conditioning coach Brandon Bullett at the Riverkings.
Brings us to our next topic, Brandon Bullett is going to remain on staff as our Strength & Conditioning coach. The kid is family now, he's apart of Fresno hockey and always will be. From the first days at Selland when he was one of the most feared fighters trying to give our fans a show to the transition of him becoming your friendly neighborhood strength coach. Coach Bullett is our Steve Harrington. At first we didn't like him and now we can't imagine hockey without him. Also, if you're looking for an awesome gym, check his out at bullettgym.com.
Players
At the time of this writing, we currently have Tristan Baker and Zack Turpin signed on for the 2019-20' season BUT what you guys don't know is that we have half our roster filled. Bet you guys weren't expecting that! Now were you? We're going to be making announcements over the next month or two and introducing you to our players. Some will be familiar faces and some will be foreign (quite literally). You guys just need to be patient as we wrap up some paperwork with Putin and the KGB. Also you guys should probably start learning Russian, but what do I know? Nobody tells me nothin'.
Selland Arena
We are currently in the talks with city officials and arena management to return to Selland Arena for the 2019-20' season. There's a lot of equations that go into playing at a big arena like Selland. We're talking schedules, politics, money, man power, swans, llamas, I mean the list just goes on and on. Just know that we are working on it and as of this writing it looks really promising. Just relax and be assured that your tax money is hard at work to bring you the finest hockey entertainment it can to an arena near you.
Schedule
Almost done and is set to be released in the next few weeks. It looks like a really strong schedule for your boys in green and the schedule looks balanced. What do I mean by balanced? It means we're not gonna play the same team over and over!!!! Looking at you Ontario..... I swear if I see another hockey player in burgundy and grey.........
Oh also, we're aiming to play only Friday & Saturdays at Selland. Thursdays will be over at our practice facility Gateway Ice Center. Why you ask? Because nobody came to our Thursday night games!!!!!!!! Which is fine............ Its fine............ We get the message and now we're working on fixing it.
Is it true that we'll play a majority of our home games in the second half of the season? Yes and No. Yes, we are trying to move a majority of our home games to the second half. The reasons are because we would rather go to Fresno State Football games than freeze our butts off in an ice rink and second we don't wanna compete with the holidays. Last season when January hit our attendance went up until the end of the season. Also we may be playing one or two series at home in the first half, so stop worrying about it.
Tickets
When will season tickets go on sale? They kind of already are???
Season tickets technically are on sale. The catch right now and why we haven't been active in pursuing ticket sales is because we need to get our schedule and the final say on Selland. We don't want to sell you tickets and tell you these are the dates and this is where were playing and then we cut one straight into a sand trap. Then you'll get mad, start yelling at us, telling us we listen to wayyyy too much Def Leppard, and should spend more time with the kids instead of golfing, and I get that enough at home with my wife.
But if you want to prove how die hard of a Monster fan you are and show your support. Give us a call and order your season tickets. We are accepting deposits and the more fans who sign up to become season ticket members the greater our chances of securing Selland Arena are. The higher ups love stats and if we show up saying we got 50 season ticket holders at an arena that sits 7,000; it's not gonna look good for us. We show up and say BOOM here's 400 season ticket holders then those doors are gonna swing wide open and the red carpet is gonna roll out.
To order yours today give our new sales guy, Darren Redmond, a call at 5595494849 or at 5592772233. You can also just give him a call and say what's up. He's a great listener - almost like free therapy.
What's going on in the West Division?
We were number two, Long Beach was number one. Bombers lost it—turned in their wings. We are number one again.
Bombers sold their team and are now called the Jets. Also they have all new coaching staff and front office.
Las Vegas is back in the West Division! We thought the Vegas lights had gone out but nope! They're back on and we're excited for some new competition to dominate and shame on twitter here on the west coast.
Should I be excited or worried about the new season?
Of course you should be excited! When will we learn and stop doubting hockey in Fresno? There's always going to be hockey in Fresno. From the Falcons to the Monsters. Every couple of years everyone thinks its the end for whatever sport in Fresno and it never is. We're still here and still standing but we do need your support! We need the support from our community and we need to know that you have our backs otherwise why do we wear "Fresno" on the front of our jerseys? Tell your friends, neighbors, co-workers, and dogs about us and how awesome hockey is! Talk with our city officials and let them know how much you appreciate their support of Fresno's hockey team.
We love you guys and we appreciate your patience this off-season. We promise not to mess up this season as bad as Dan Weiss and David Benioff did the last season of Game of Thrones.
Have a great week everyone,
Ricky's Cousin from Tallahassee
Now if you'll excuse me: